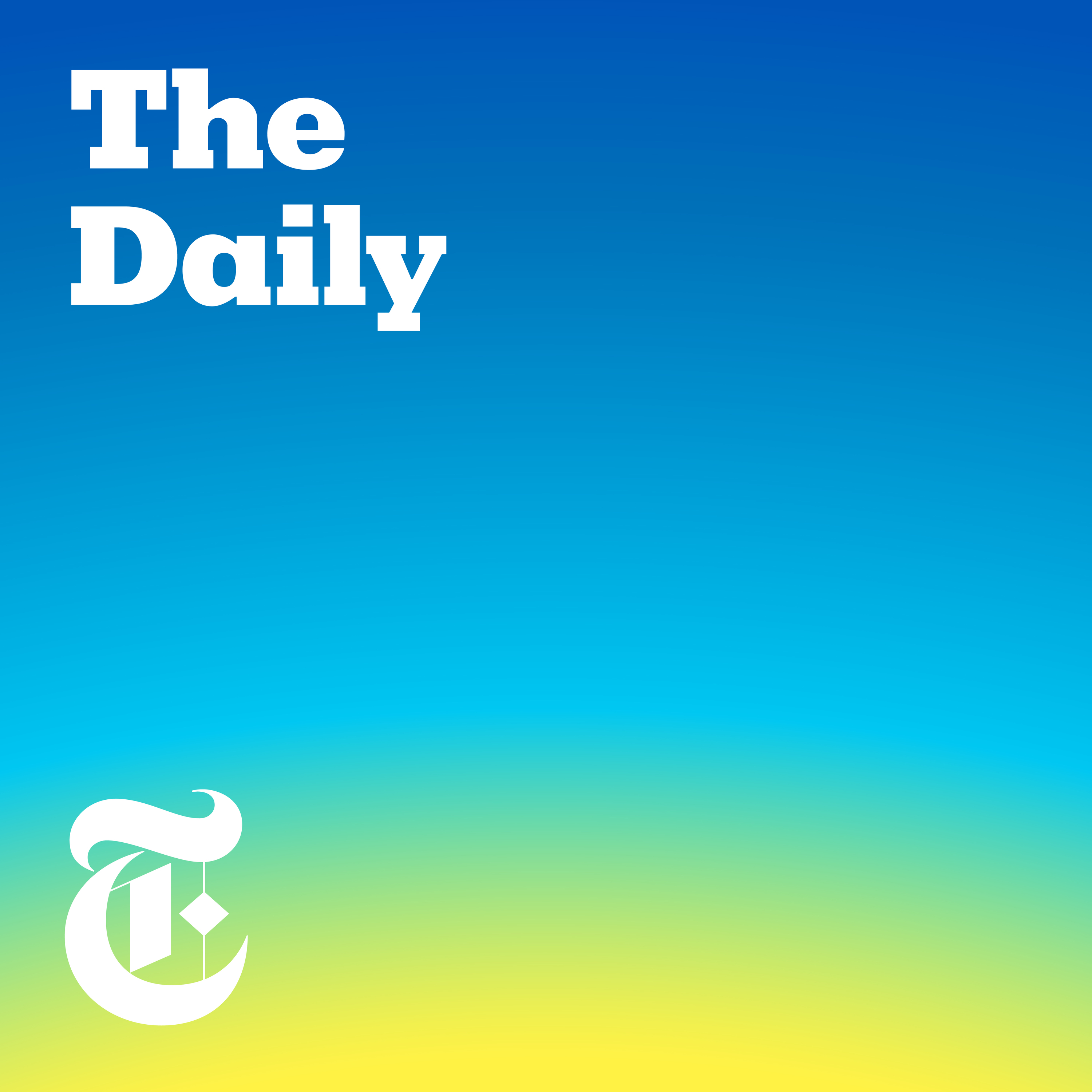 New
Coming Soon: "The Daily"
This is how the news should sound. Fifteen minutes a day. Five days a week. Hosted by Michael Barbaro. Powered by New York Times journalism. Starting Feb. 1.
New
Alison Roman
Alison Roman, NY Times food writer, joins us along with panelists Maeve Higgins, Tom Bodett, and Helen Hong.
New
Weekly Roundup: Friday, November 13
This week: the Republican debate that was, the Democratic debate that will be, a tough moment on the trail for Hillary Clinton, and what's happening with student protests at the University of Missouri and beyond. Plus what the NPR Politics team just 'can't let go' this week. This episode: Sam Sanders, campaign reporter; Tamara Keith, White House correspondent; Danielle Kurtzleben, digital political reporter; Ron Elving, editor and correspondent. Find the team on Twitter @nprpolitics and at npr.org/politics.
New
"We had plenty of ethical fun."
Jon and Dan talk about Obama's farewell and Trump's press conference. Then, former Obama ethics czar Norm Eisen joins to talk about Trump's decision to retain ownership of his business empire.
New
Superbugging Out
Winter means snow, cuddly rom-coms...and brutal head colds. Nothing a little Z-Pak won't fix...WRONG. That's exactly what the superbugs want you to do. Our antibiotic misuse is contributing to the global rise of an unseen, deadly force: antibiotic-resistant superbugs. We hear from a mother and daughter with direct experience with these terrifying new strains of bacteria. Dr. Abdul El-Sayed then explains how the pharmaceutical industry's broken incentives and the government's failure to change them have left us without the new antibiotics we need to take them on—putting us behind in the arms-race against these highly-evolved killers. For a transcript of this episode, please visit crooked.com/americadissected. Learn more about your ad choices. Visit podcastchoices.com/adchoices
New
Chris Hedges on Impeachment, Plus Matt's Take on Whistleblowers
Journalist Chris Hedges joins the show to talk about impeachment and war reporting, plus Matt talks about his column on the Ukrainegate "whistleblower"